Sep 5, 2020
This week on Episode 476 of Priority One --- We 'Trek Out' Terrestrial Trek, Chris Pine's pining, Takei's Rapier wit, why James MacKinnon loves Bananas, and Bob Picardo's newest role. In Gaming news, Star Trek: Timelines launches Wolves and Wraiths!
Of course, as always, before we wrap up the show, we'll open hailing frequencies for your incoming messages
Let us know on social media like Facebook, Twitter, or by visiting our website!
This Weeks Community Question Is:
CQ: Will you be watching "Star Trek: Discovery" on CBS? Is this your first time viewing the series?
TREK IT OUT
by Jake Morgan
Discovery to Air on Terrestrial Television
Back in 1998, a year before the introduction of TiVo, NBC ran a Summer campaign promoting their re-runs of popular television programming. The slogan - "If you haven't seen it, it's new to you" - seems as relevant now as it was in the VHS-recording nightmare times of 1998. Why, you ask? Because if you held out on watching "Star Trek: Discovery" due to CBS ALL ACCESS subscription costs, then you'll have new-to-you Star Trek very very soon!
On Wednesday August 26th, CBS released its revised fall line-up. The original CBS schedule featured fan-favorites including NCIS and Young Sheldon as well as newcomers like Chuck Lorre's "B Positive" and Queen Latifa's "The Equalizer" Reboot. Due to Covid-19 restrictions, CBS pivoted towards reality TV and previously non-broadcast programming to fill the gaps. One of those non-broadcast programs is, as we implied already, "Star Trek: Discovery"'s first season!
CBS Entertainment President Kelly Kahl said of the revised line-up "This is hardly a traditional fall season, but we are prepared with a strong slate of original content while our regular scripted series begin production. Based on our current timeline, we hope to start rolling out our previously announced fall series as they become available in November."
So when will you be able to catch Discovery over-the-air? Starting Thursday September 17th, Discovery will air from 10PM to 11PM, following the popular "Big Brother" and "Love Island".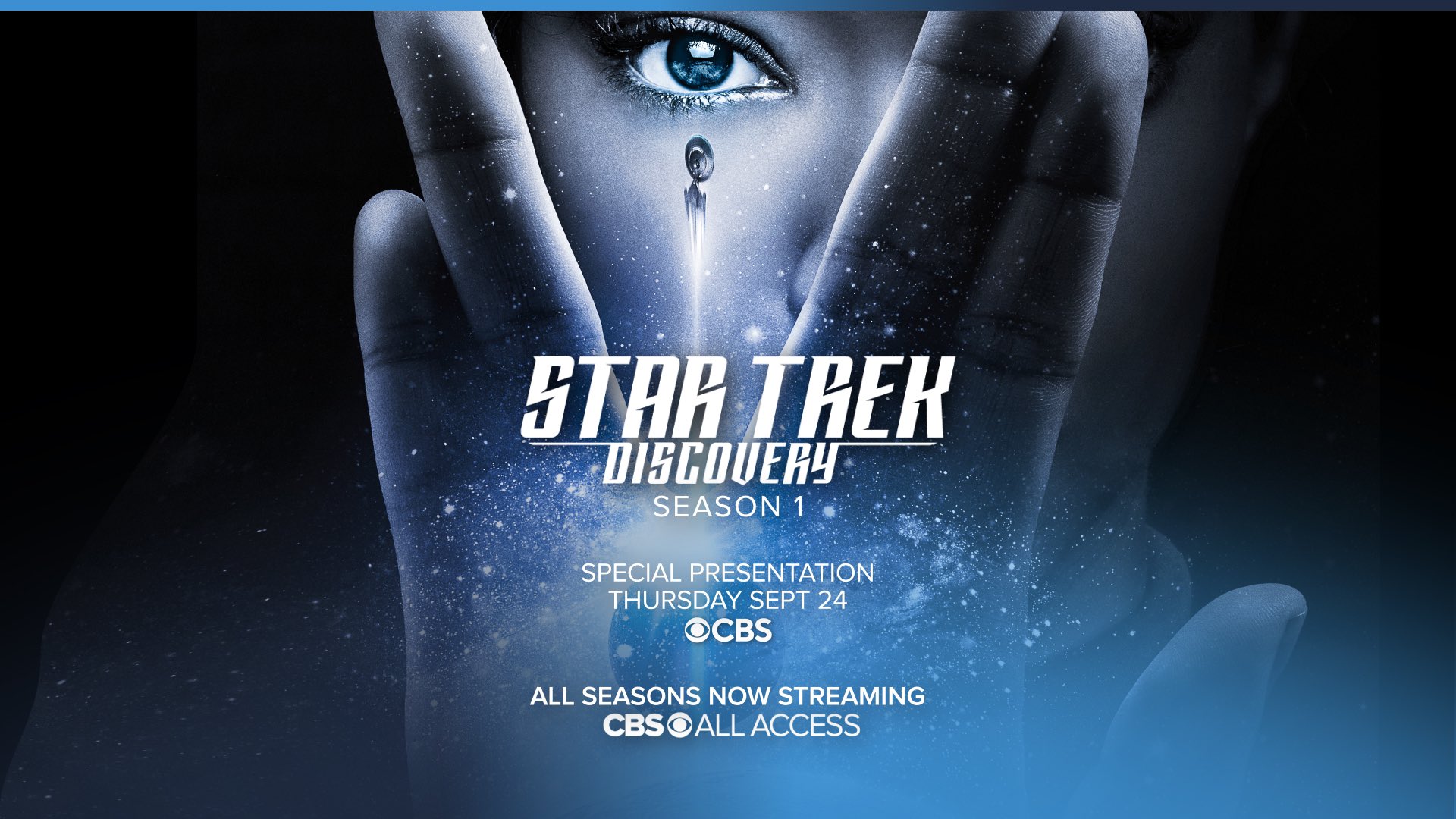 Chris Pine Is (WAS) Still Interested in a Star Trek IV
Star Trek legend and Twitter connoisseur William Shatner has a history of changing his mind. He wants to play Kirk, Kirk's story is already told. He loves his co-stars, he has problems with his co-stars. He wants to go to space...he still wants to go to space - okay that last one was a bad example, but you see where we're going. But what about the other actor who's played Starfleet's youngest Captain. What about Chris Pine?
We ask because this week, August 27th, the new podcast "Things are Going Great For Me With Claude Deering" launched an interview with A-lister Chris Pine. During the interview, the 40 year-old actor discussed his newest film - "Wonder Woman 1984" - partying with his mom, and of course, Star Trek. If you're a fan of Kelvin Trek, what he had to say was heartening. Pine told Deering "I haven't heard anything. I mean, I get asked these questions all the time. I'm like the last person to find anything out. So, I've heard -- what have I heard? Tarantino is going to do one. And then, who is it? Noah Hawley was going to do something else, and then that fell through. And then he's going to do something with the Discovery, the new Alex Kurtzman-led cast. So, I really don't know. I know that Paramount is coming out of having restructured a bit and kind of a major corporate restructuring. So hopefully, when all that dust settles, something concrete will come out of it, and we'll get to work. I'd love to do it."
If you're a Kelvin fan, great news - right? Well, that brings us back to Pine's convictions. This interview was recorded in April of this year, so if he is prone to changing his mind like his fellow-Kirk-actor...who knows where he stands today? Be sure to follow the link in our show notes to listen to the full episode of "Things are Going Great For Me"!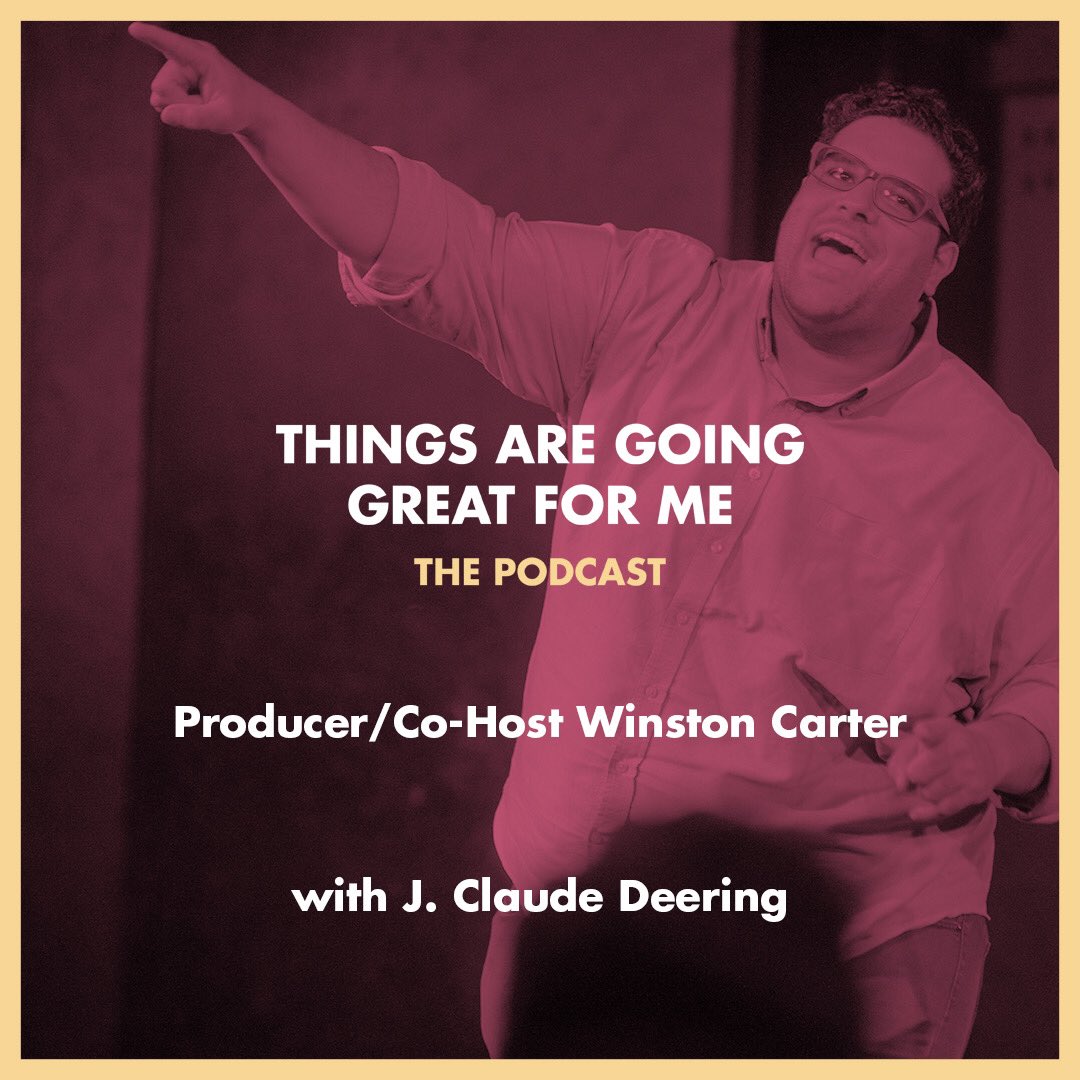 George Takei Talks To StarTrek.com
Another social-media guru straight outta Connie had some interesting things to say about his time on Star Trek, and whether or not he'd be interested in a return - though we shouldn't call it a comeback - he's been here for years.
George Takei, Star Trek's own Hikaru Sulu, sat down with StarTrek.com and discussed his favorite episode of Star Trek's Original series. Takei cited "The Naked Time", saying "I loved being unchained from that damn console. Episode after episode, there I am. They may have given me promotions, from the Lieutenant, to becoming the Lieutenant Commander, and then Commander, but I'm still there at that same console, saying "Aye. aye, sir, warp three!" Well, at least in that episode, I showed them that I had a life beyond just "Aye. aye, sir, warp three!" I can fence."
Takei also revealed some on-set drama regarding that episode, telling Bex April May "Well, the fencing was an important scene, and I didn't know how to fence, either. I had to take formal fencing lessons a couple of weeks before we were to shoot that.[...] Jimmy Doohan, who played Scotty, was a very perceptive person. He heard the sound of my stamping and panting, and huffing and puffing, and walked all the way from the opposite end of the soundstage [...] Just as I'm lunging, he appears behind the flat, and I miss him, literally by inches, from his nose. He was shocked and startled, and went rushing back to the set, complaining to the Assistant Director, "George just assaulted me with his fencing foil!"
For more of the interview with the ever-entertaining George Takei, including what he thought Star Trek VI should have been called and whether or not he would return as Sulu, trek out the link in our show notes!
James Mackinnon on Creating - And Being - Picard's Borg
This week, Star Trek's "For Your Consideration" interviews continued. This time SYFY Wire spoke with a behind-the-scenes star - Dept head Prosthetics and Special Makeup Effects James MacKinnon. And as it turns out, MacKinnon is in front of the camera as well!
The five-time Emmy winner - and this year's nominee for his role as Makeup director on "Star Trek: Picard" - talked about his secret weapon - and it's bananas "Yes. [Laughs] Bananas are my go-to for inside flesh. Whenever you slice somebody open, there's fatty tissue and other layers of stuff. If you sculpt as deep as possible, and add a little bit of banana, little chunks of banana, with a little bit of [fake] blood, it makes it look like fatty tissue…. So I always have a banana in the trailer every day, just in case you need a little bit of meaty tissue..."
Mackinnon also talked about his time in front of the camera, and how it affects interactions with the fans "My assistants Richard [Redlefsen] and Alexei [Dmitriew] slipped me in during lunch, because we didn't want production to wait. Our lunch break is 45 minutes, and this makeup usually takes an hour and a half, but we pounded through! I'm a very TNG-looking Borg, so it's a bit of a throwback…."
Bob Picardo Joins "To Meet the Faces You Meet"
Finally this week, we'd like to mention that former Star Trek Doctor and all-around-great-science-ambassador Robert Picardo has landed a new role on the Kickstarter film "To Meet the Faces You Meet".
From the "To Meet the Faces You Meet" kickstarter page, the synopsis states The military thought they had created the ultimate weapon-a soldier (Friz) linked symbiotically with an artificially intelligent spaceship (MEAD: Mobile Extrasensory Autonomous Deceptor) with the ability to project illusions so real that they cannot be distinguished from reality. Together, Friz and MEAD became the most deadly fighting force the world had seen.
There was one problem: An errant bit of programming instilled MEAD with a conscience and pacifist tendencies that made him and his human symbiote useless for military purposes. Scheduled for "decommission," Friz and MEAD go on the run, pursued by bounty hunters and an admiral with a personal axe to grind.
Picardo will play ADMIRAL GILLETTE, the antagonist of the film. Other stars include Patton Oswalt and PATRICK WARBURTON. We'll have a link to the kickstarter in our show notes!
Star Trek Gaming News
by Shane Hoover and Thomas Reynolds
George Brinson
This week we are joined by George Brinson: A veteran, Information Technology Manager, and Star Trek Online player. Mr.Brinson talks with the team about how Star Trek Online has influenced him; and a troubling interaction with Cryptic support.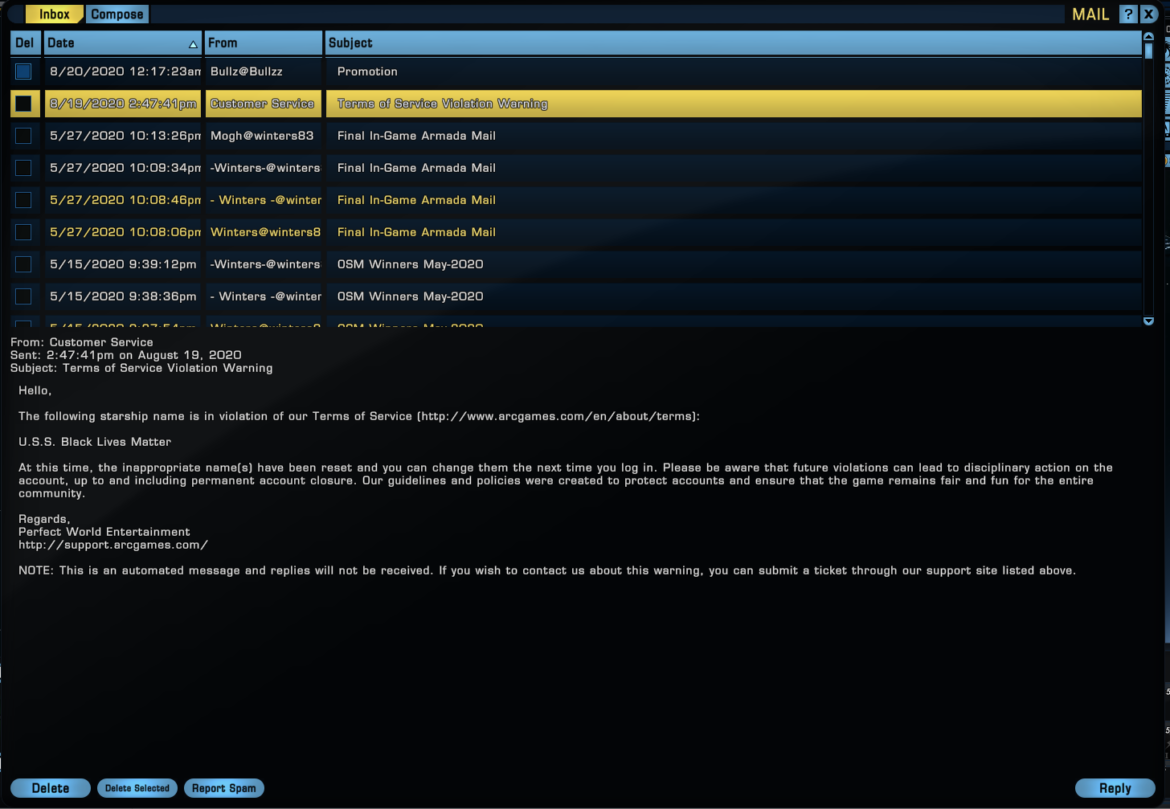 Star Trek Timelines: Wolves and Wraiths
From September 3rd through 7th, Star Trek Timelines players will conclude their human-Romulan history studies in the "Restoration" Hybrid Galaxy/Skirmish Event, the last chapter in the Capitoline Wolf Mega-Event. The ranked reward is sure to satisfy any player's vaulting ambitions: Her most Imperial Majesty, and returning 5-star crew member, Emperor Georgiou. The new 5-star RomuLannister sister Narissa heads the event crew, along with 5-star Captain Erika Hernandez, and returning 4-star Rura Penthe Reed doing his best Patrick Bateman deep cut.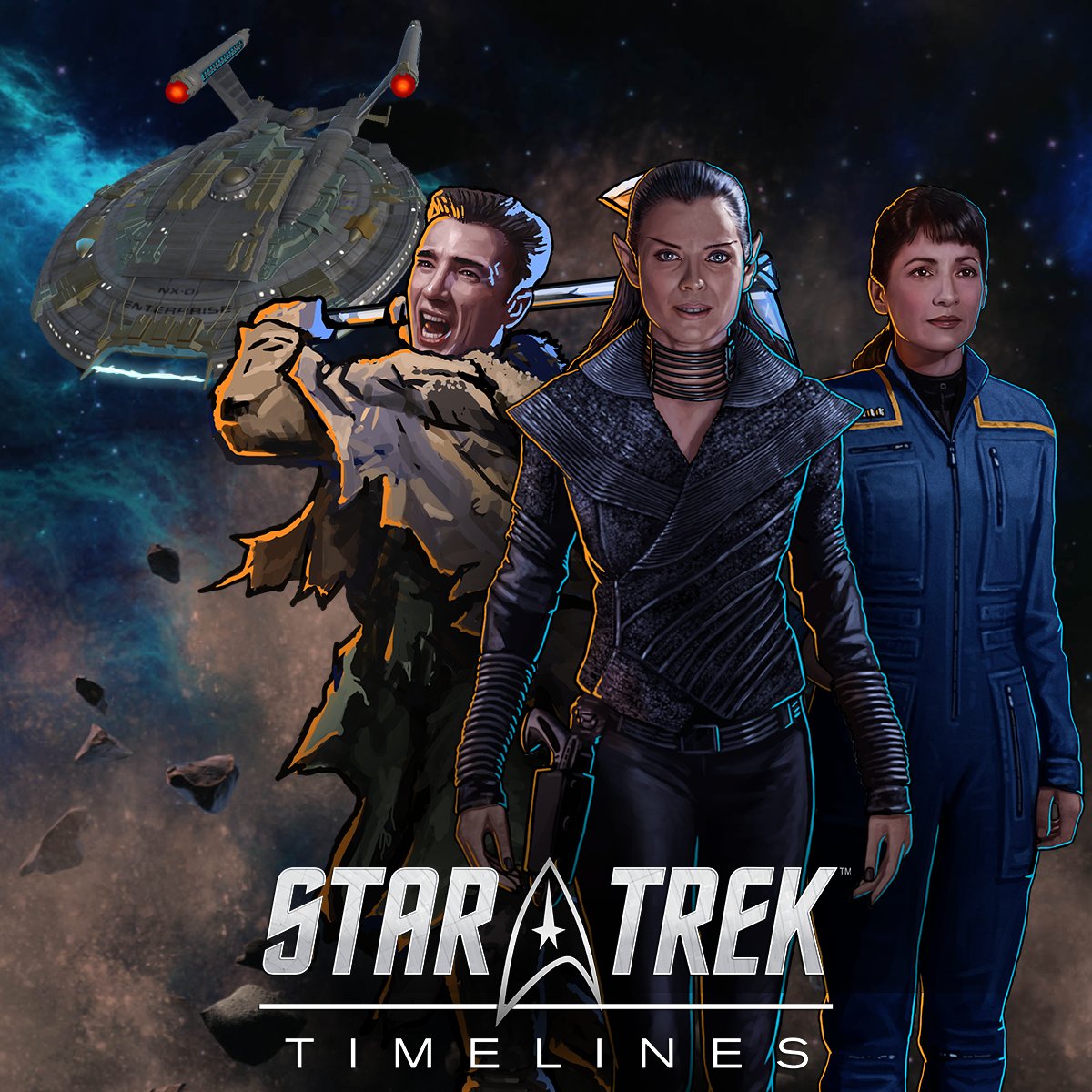 Timelines also begins its Haunted Heroines campaign on September 3rd, featuring 5-star Pah-wraith Keiko and 4-star Tieran Possessed Kes. Disruptor Beam has yet to release details about the four-week event's narrative. However it's safe to say the current theme of confronting one's past isn't going away soon.
Star Trek Fleet Command: Scopely Names a New Chief Business Officer
Scopely, the developer behind Star Trek Fleet Command, purchased FoxNext Games back in January, and that acquisition has led to a new announcement. As reported on website GameDaily.biz, Scopely have named former FoxNext president Aaron Loeb as their new Chief Business Officer. Describing his position, Loeb said his responsibility is driving Scopely's core business of game services. Speaking to GameDaily, he said, Somehow, rooted in our industry's history, we came to a belief that 'fun' is the opposite of 'business' … My experiences have taught me to recognize that when done right, 'fun' and 'business' are a near total overlap.
Loeb praises Scopely's fearless approach to creative game development. He goes so far as singling out Star Trek Fleet Command, saying It's a game that was given the time and support it needed to achieve the greatness that the team knew was within their grasp. And today, it's one of the most (if not the most) deeply engaging games on mobile.