Jul 24, 2020
This week on Episode 470 of Priority One --- We 'Trek Out' what James McAvoy plans to do with his scent, Lower Deck's announcements, Discovery Discoveries, and what Star Trek-adjacent projects to keep an eye out for - today and in the future! In Star Trek gaming, we share with you which game developers are taking actions for a more equitable future.
Of course, as always, before we wrap up the show, we'll open hailing frequencies for your incoming messages
Let us know on social media like Facebook, Twitter, or by visiting our website!
This Weeks Community Question Is:
CQ: Who would be your choice to play a young Picard?
TREK IT OUT
by Jake Morgan
James McAvoy Wants to be Picard
If you could pick ANY actor to play young-Jean-Luc Picard, who would it be? David Tristan Birkin played a de-aged Picard in the TNG episode "Rascals" and Tom Hardy had a go at Picard's dastardly clone in the forgettable "Star Trek: Nemesis". Corey Stoll from "House of Cards" has the look and David Tennent of "Dr. Who" has the accent. BUT - according to one Picard-hopeful, HE is the only choice. Who would that be? Young-Professor X portrayer, James McAvoy!
Sitting down virtually with Late Night host Jimmy Fallon, James McAvoy responded to the question of whether or not he would consider playing a young Picard and later painted a picture with his words regarding his scent - and Sir Patrick Stewart's face. Have a look at the video below to see what we mean.
"Lower Decks" Hypes for Release
All aboard, the "Lower Decks" Hype-train is leaving the station! Star Trek's first animated series in 46 years is set to debut on August 6th, and the folks at CBS want the world to know about it. Last week, we got our first look at the trailer for the series - which we talked about in episode 469 of Priority One - and this week, we get four new screenshots - and a new recurring character announcement!
On July 15th, three of the four new photos were released through fan sites like Trekmovie and Trekcore, and feature our scrappy heroes at work and at play.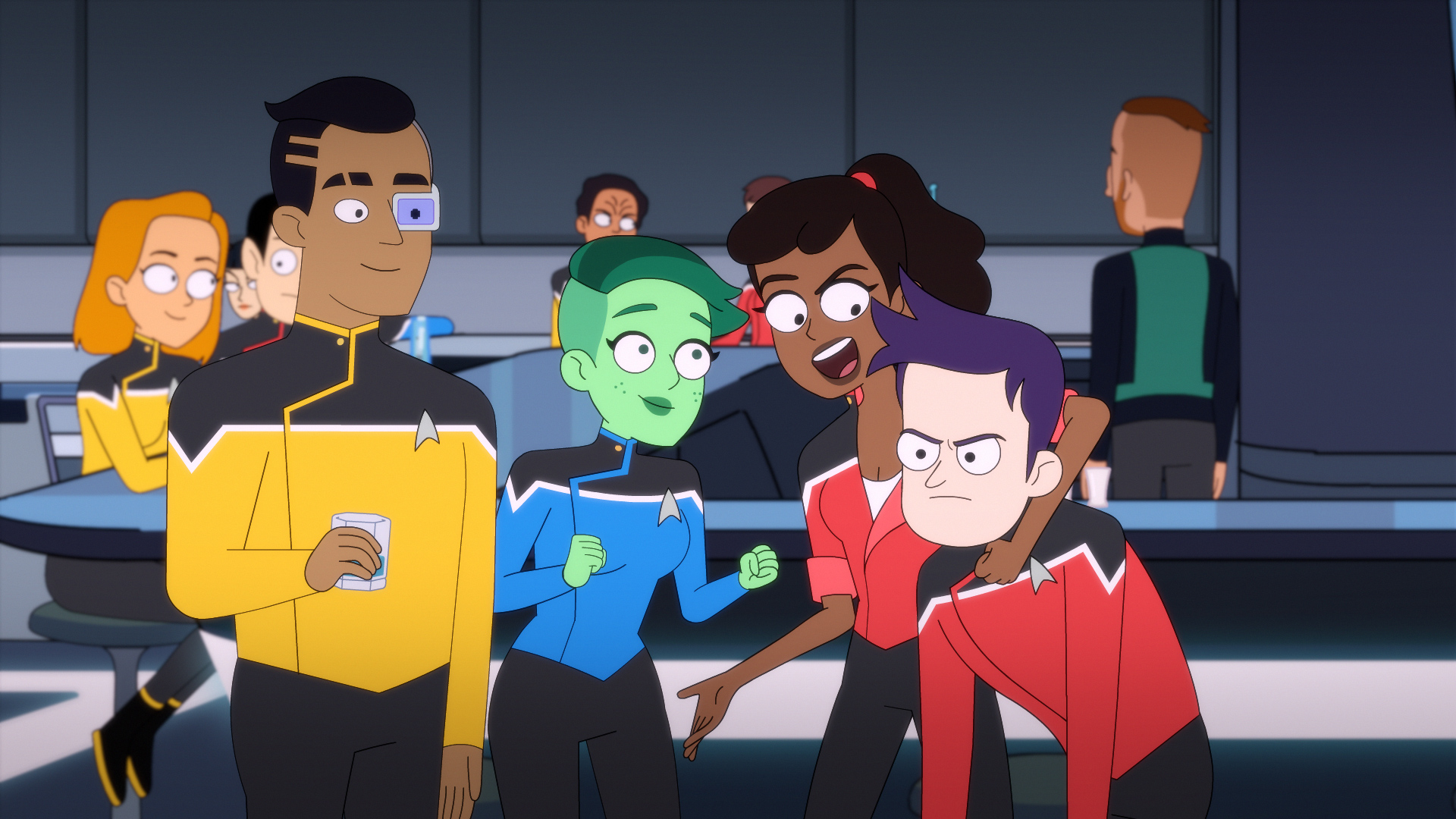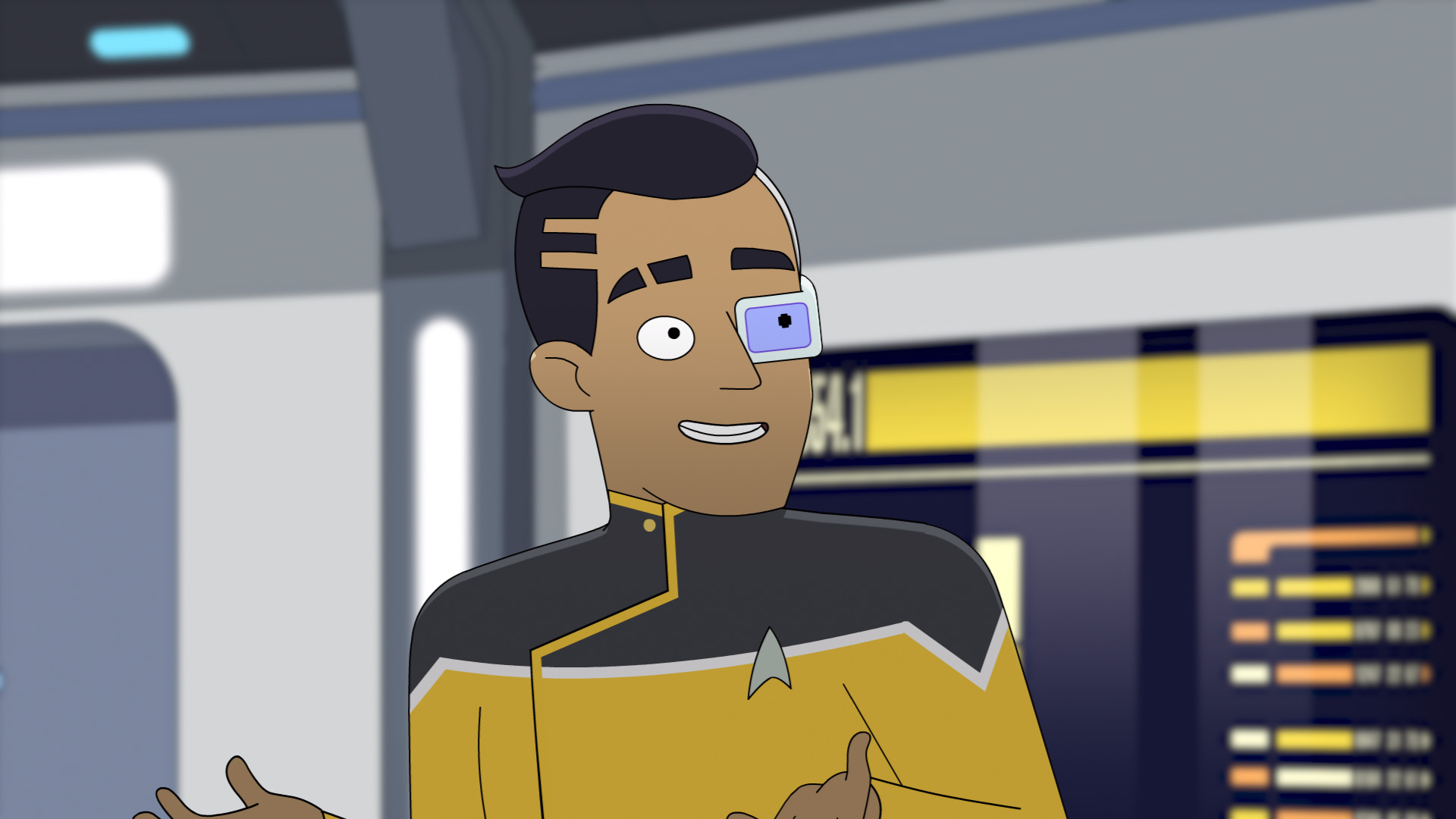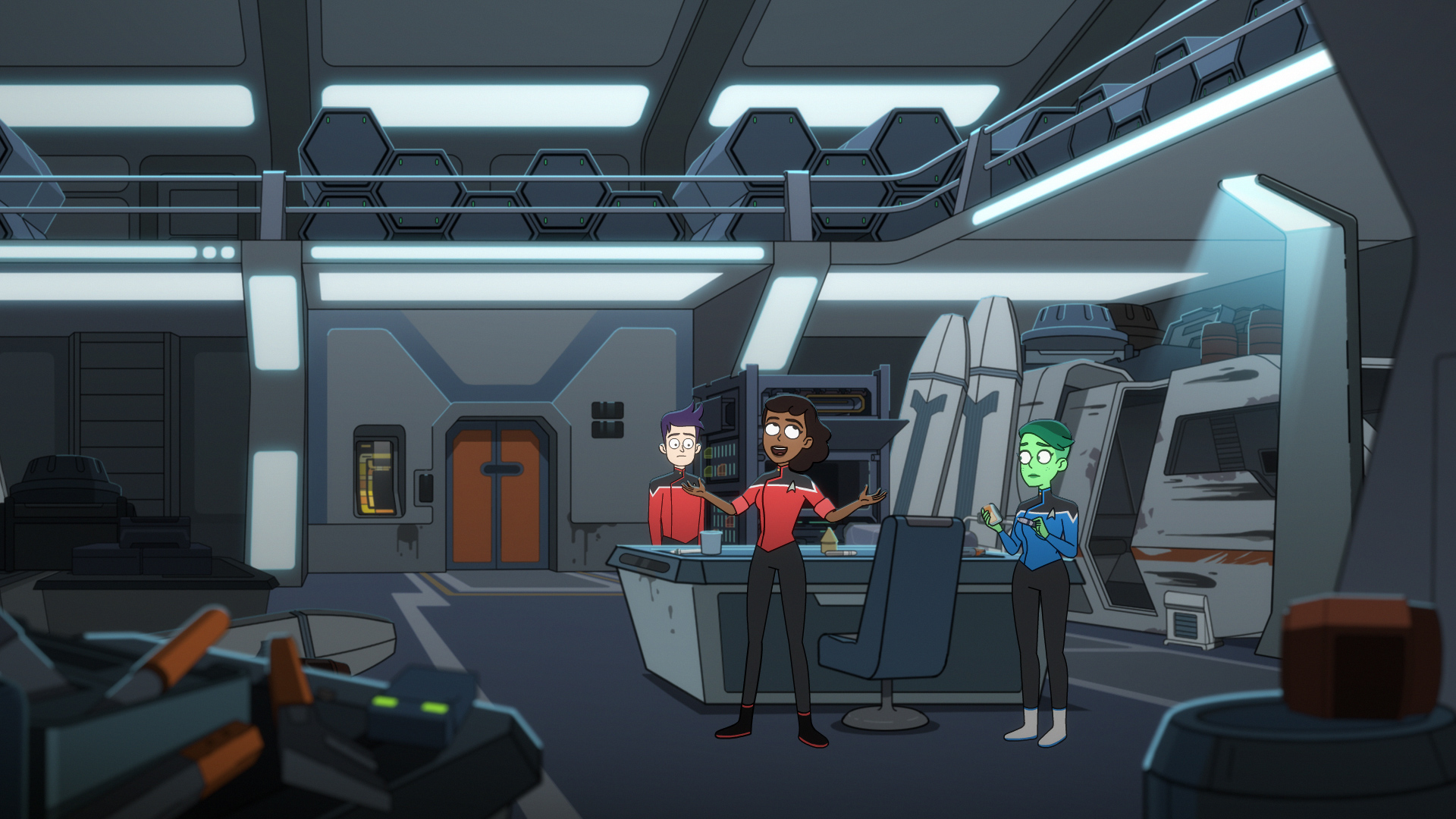 The fourth screenshot came on July 20th, with the exclusive Deadline announcement that "Black Monday's" Paul Scheer would play Lt. Commander Andy Billups, the chief engineer on the USS Cerritos. In the still, we see the chief engineer, a smiling middle-aged man with a mustache, poking away at an engineering console while speaking to Ensign Rutherford.
In regards to Scheer, the actor-comedian isn't new to voiceover work, having done voices for Cartoon Network's "Adventure Time" and Netflix's decidedly-adult "Big Mouth", as well as Fox's Seth McFarlane helmed "American Dad" among others.
Star Trek: Discovery at Virtual Trek Con
The cancellation or postponement of conventions in 2020 due to Covid-19 is a thing, but it has started a bit of a movement - the Virtual Con. This week starting on July 15, Deep Space Nine Star and 7th Rule Podcast host Cirroc Lofton spearheaded the free Virtual Trek Con - a five day "convention" that hosted stars and crew from across the Star Trek multiverse. On Sunday July 19th, Moderator Ryan Husk sat down with stars of "Star Trek: Discovery", and though no big spoilers were dished, we did get a few interesting nuggets for the dipping.
Husk was joined by Doug Jones, as well as Linus' David Benjamin Tomlinson, Siranna's Hannah Spear, and Dr. Pollard's Raven Dauda. In an exchange with David Tomlinson - who has played Klingons and Kelpians among others - Doug Jones revealed that everyone's favorite Saurian will be back for season 3. In speaking about Linus's eating habits, Tomlinson and Jones tease a little about Linus's screen time.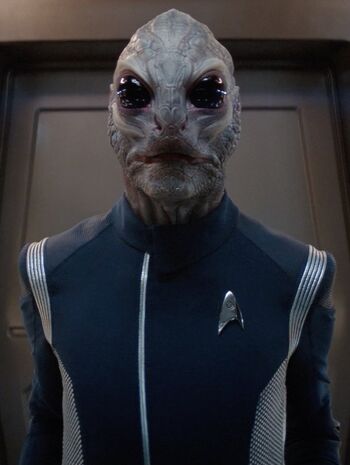 Hannah Spear, who plays Saru's sister Siranna, MAY HAVE hinted that Siranna could return in another iteration of Star Trek - think Strange New Worlds or Section 31.
The panel is just under an hour, and really highlights the love all of the people involved with Discovery share for one another. You'll also get some insight into how Siranna's character was created, Tomlinson's love of prosthetics, and how Raven Dauda would love to be the Chief Medical Officer of Discovery.
Trek Stars Outside of Trek
It's been a while since we've had some new Star Trek. We're not complaining - really - but the final episode of Picard aired back in March and since then - nothing. Well this week saw a bunch of news cross our feed about Star Trek stars in other upcoming roles or mediums, so we figured we'd share them with you now so that you have them for, you know, the next five month drought.
A new documentary featuring Nichelle Nichols' role in NASA's recruiting program - which focus on women and people of color - has struck a distribution deal with Shout! Studios. The film, titled "Woman in Motion", will feature interviews with friends, colleagues, experts, and Star Trek stars. It's expected to release in 2021.
If you're itching for something this moment, and are in the mood for a bit of a downer, HBO's documentary Showbiz Kids is out now - with stories from Wesley Crusher himself, Wil Wheaton. According to HBO's website description "Showbiz Kids offers an unvarnished look at the high-risk, high-reward business of working as a child actor in the entertainment industry. Written and directed by former child actor Alex Winter (Bill and Ted's Excellent Adventure, The Panama Papers), the film chronicles the shared experiences of prominent former child stars and the personal and professional price of fame and failure on a child."
Looking for something a little lighter and don't mind waiting about a week? The long-awaited "Unbelievable!!!!!" is set for it's streaming release on August 1st. The Sci-Fi comedy sports a "Team America" style marionette, Snoop Dogg - and over FORTY Star Trek alumni! To go along with the release, there will be events all day - we'll post a link in the show notes if you want to trek them out.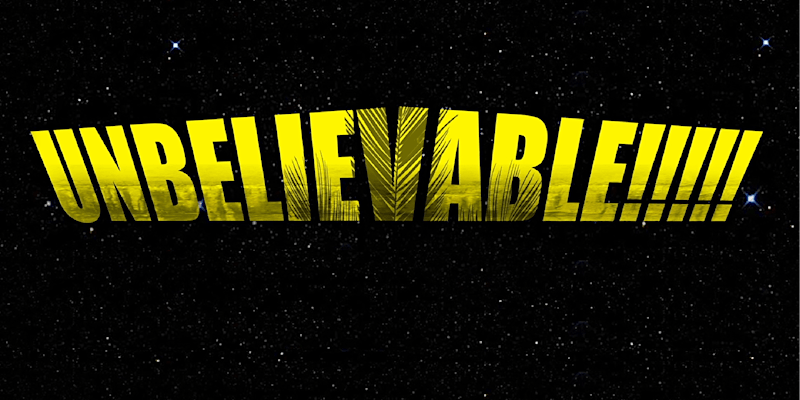 And finally, a little casting news, Star Trek's Kelvin Spock - Zachary Quinto - has been cast in the Amazon Prime animated series "Invincible". Based on the graphical novel of the same name, the story follows the son of Earth's greatest Superhero. As the young man begins to manifest powers, he starts his own adventures, to varying degrees of success. Quinto will play a superhero named Robot, an ally to the protagonist Mark Grayson. "Invincible" is from the same author that wrote "The Walking Dead" graphic novels, and the series is set for release at the end of 2020.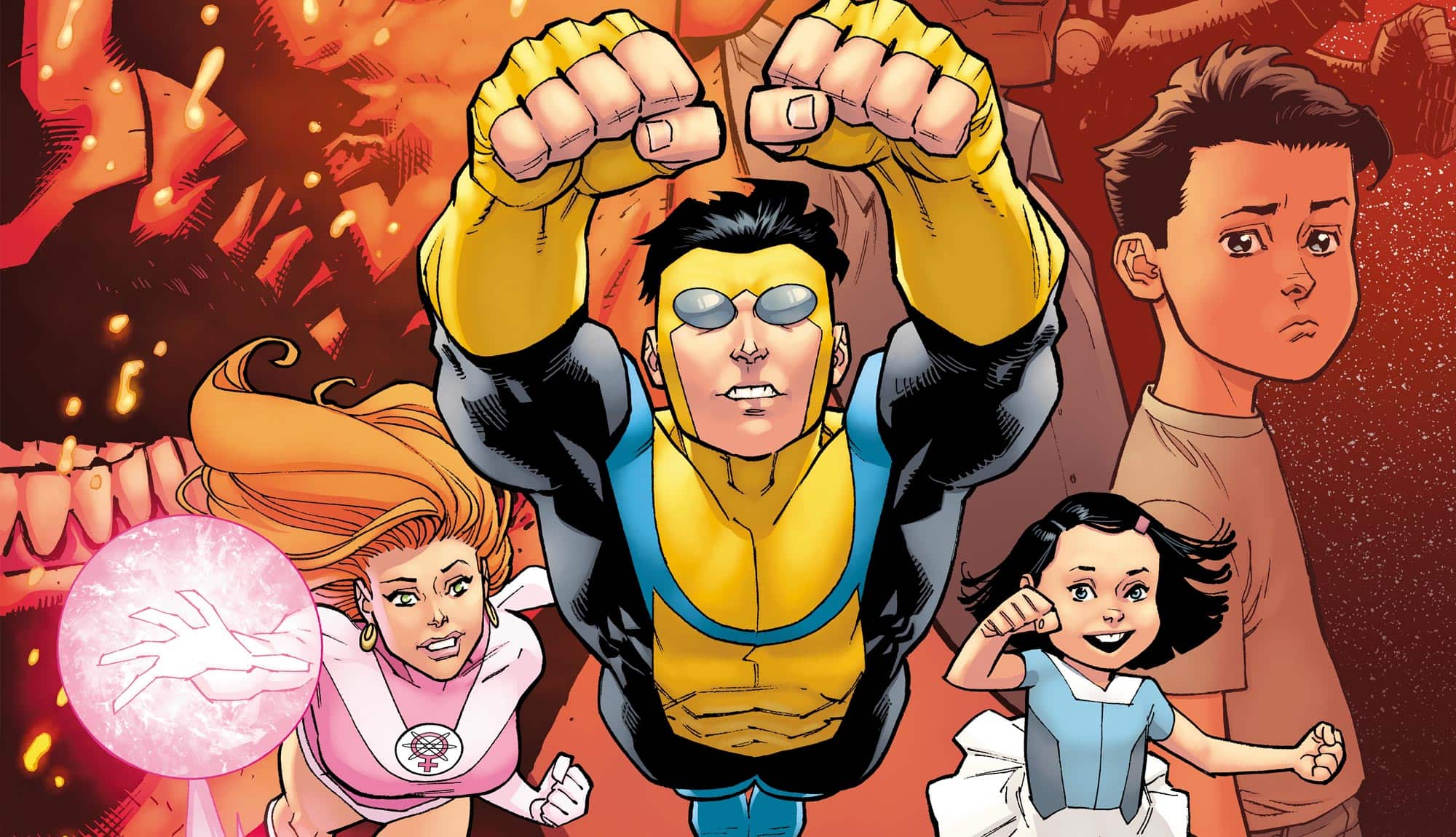 So there you have it. Bookmark our show notes so you don't forget!
Star Trek Gaming News
by Shane Hoover and Thomas Reynolds
Star Trek Timelines Event: "Sto'Vo'Kor Lost"
"Who overcomes [b]y force, hath overcome but half his foe."
Of course, you've not experienced Milton until you've read the text in the original Klingon. Brush up on the classic literature of Qo'noS during Star Trek Timelines' "Sto'Vo'Kor Lost" Skirmish Event, running from July 23rd through 27th. Dr. Edward La Forge joins the Timelines lineup as this event's 5-star Ranked Reward crew, with high event bonuses coming from the new 5-star Mother L'Rell, new 4-star Groom Worf, and returning 4-star Q Junior as event crew. And what is a Skirmish Event without the armies of heaven to command: with the 2-star Klingon K'Vort Bird-of-Prey, 4-star U.S.S. Defiant, and the new 5-star IKS Negh'Var, the brazen throat of war shall never cease to roar. QAPLA'!
The Continuing Mission, With Terms & Conditions
By now Star Trek Timelines players have no doubt been confronted with Some Kind of In-Game Pop-up Anomaly, asking them to accept publisher Tilting Point's Terms of Service and Privacy Policy. On July 17 Wicked Realms announced the switch from former owner Disruptor Beam's terms, noting that players would have to accept the terms to continue playing. The post acknowledges recent concerns with the game's Offer Wall feature, and a review of what advertising partner ironSource's SDK collects when the game is launched on Android (remember, the Offer Wall is indefinitely gone from iOS). However, any offers you-the-player accept via the Offer Wall "will take place outside of the game and outside the control of Tilting Point or ironSource, and you may be requested to share additional information on a voluntary basis to the third party managing that offer, and such information will be subject to that third party's privacy policy".
So, you know, not our circus, not our monkeys, caveat lusor, etc. etc.
RETROTREK
The world of Star Trek gaming is vast and varied. We want to spotlight some previously released Star Trek games. Whether to celebrate a classic, or make a new introduction, we're slingshotting around the sun for our new regular segment, RetroTrek. And now, here's Anthony with another board game about building your own crew deck. This week, we're trekking out Star Trek Deck Building Game! We'll look at the Original Series deck, the Next Generation deck, and still more Next Gen decks!