Sep 25, 2021
This week on Episode 524 of Priority One: New York Comic Con is ready to Trek Out; the community rallies behind Wilson Cruz; Star Trek Online updates its minimum system requirements; mobile games cross to desktop; and we review Lower Decks' "Where Pleasant Fountains Lie"–but not before we chat with Cryptic Studios's Content Creator Ryon and Environment Artist Gianna!
TREK IT OUT
Edited by Thomas Reynolds
Trekking Out the Big Apple
By Elio Lleo
Convention season is in full swing and New York Comic Con is next. Starting October 7th and ending October 10th, this four day event usually has stuff for everyone! Unique to this year's presentation is hybrid participation: not only are organizers reducing the total number of attendees, you can also purchase a virtual ticket that will give you access to some of the panels right from the comfort of your own home.
But what's so special about NYCC? As of right now, Paramount+ is slated to present at least two panels: on Saturday, October 9th at 12:45pm the cast and producers of Star Trek: Discovery take the Empire Stage. Then on Sunday, October 10, Star Trek: Prodigy will premiere its first episode along with a panel.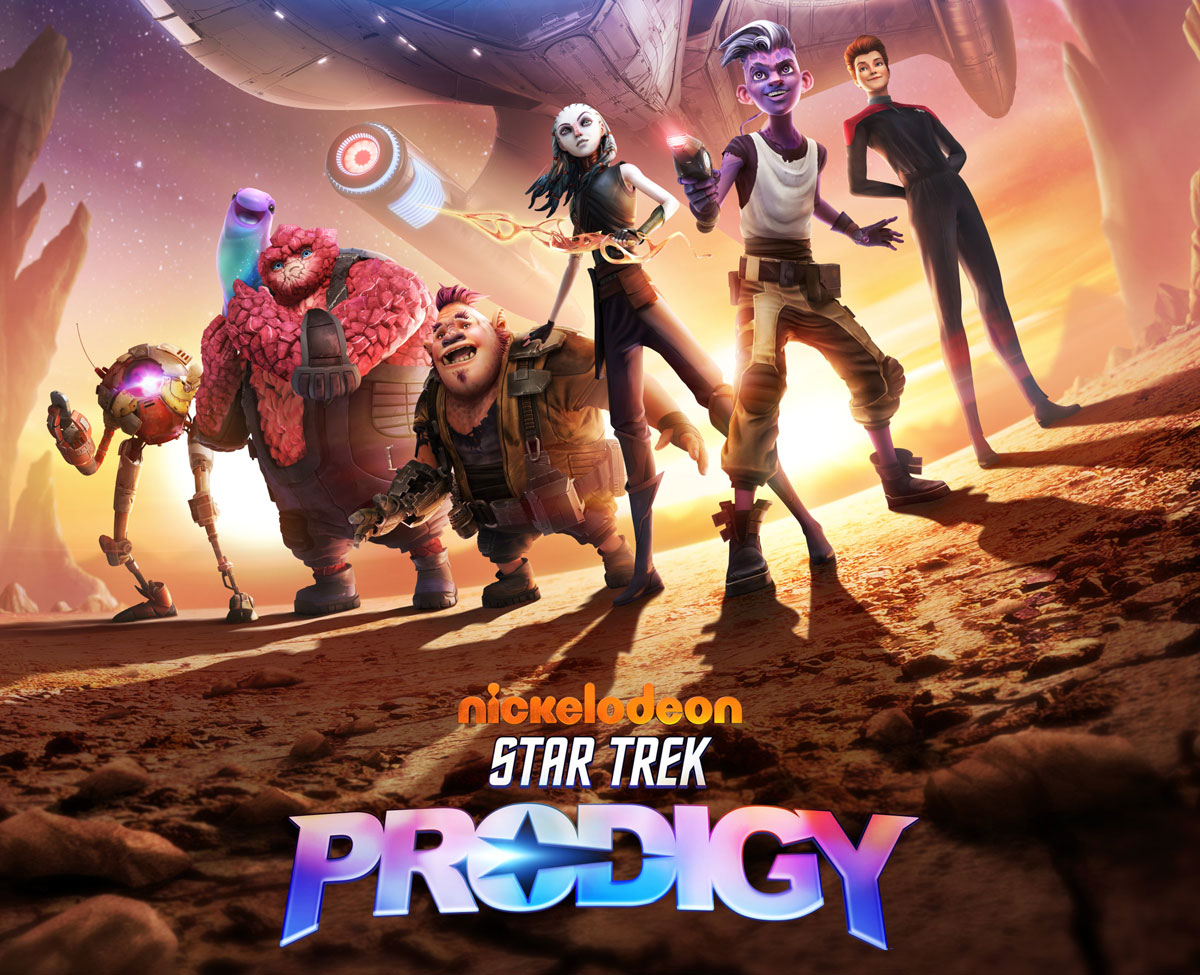 Image: ViacomCBS/Nickelodeon, via TrekCore.
But that's not all–join the Roddenberry Podcast Network as we present a panel titled "Star Trek's Guide to Community." I'll be there along with Kennedy and Sue from Women at Warp! That's happening Saturday, Oct 9th at 2:15pm.
There's also a Hallmark presentation with new Trek ornaments, a virtual only panel with the folks behind the new Star Trek Magazine, and even Bill Shatner will be there on Thurs, October 7th.
Wilson Cruz Harassed During Star Trek Day
By Elio Lleo
When it comes to communities, even Star Trek's can be incredibly divisive. The majority of the time, it's about NuTrek vs older Trek, who the better first officer is, or which ship is cooler. However, there are times when things can get dark and people start to show their true colors–like one fan who was offered the privilege of attending the Star Trek Day celebrations in person. Long story short, at one point during the event, while Wilson Cruz was on stage, someone in the audience yield out a homophobic slur. According to reports, no one did anything about it. The guest was not removed nor have they been identified (yet). With incredible grace and patience, Wilson continued on and later took to Twitter to address the matter.
Although he may not have wanted to draw so much attention to the matter, we want to take a moment to remind you–our listeners–that tolerance for the bigoted has its limits. When you see something, say something. Learn ways on how to be the best ally you can be for people who are marginalized on a daily basis. If you're on social media and someone goes on a hate-filled rant, step up. It's the inaction of those with the means to stand up to injustices that empower those who want to watch the world burn.
[
If you don't think this belongs in Trek, then there's the airlock. Help yourself.
–Ed.] Image: ViacomCBS, via StarTrek.com
IP Theft, the Sincerest Form of Flattery
By Cat Hough
On Monday, we were treated to the big uniform reveal by General Jay Raymond, Chief of Space Operations for Space Force who tweeted, "Every winning team needs a uniform!.I'm excited to share the new look with you today." And to no one's surprise, the Twitterverse immediately noticed some striking similarities to some other uniforms that we are quite familiar with. They were described by one person as "a blend of the Star Trek Enterprise dress uniform, but with the Mirror Universe diagonal."
[
I am voluntarily putting this into my own shownotes for your edification, dear listener. You
owe
me.
–Ed.]
Josh Weinstein, a veteran writer for The Simpsons and Futurama, said the uniform reminded him of the ridiculously tight outfits worn by Zapp Brannigan; Movies in Focus hopped on the satirical bandwagon with the image of an Imperial Star Destroyer officer from the original Star Wars trilogy. "These new Space Force uniforms are looking great," jokes the caption.
Quick News Roundup
Here are a few headlines that we didn't discuss but might interest you.
Reuben Klamer, the designer of the original Starfleet phaser rifle for the original series of Star Trek, passed away at the age of 99, according to the Toy Association. Klamer also designed props for other shows, including a gun for the hit 1960s series The Man From U.N.C.L.E.
STAR TREK GAMING NEWS
Edited by Thomas Reynolds
PSA: She Canna Take Any More, Cap'ns!
By Thomas Reynolds
To every thing there is a season–and in Cryptic's opinion, the season for Windows 7 is long past. Starting February 15, 2022, anyone still using the 10-year-old OS (seriously, not even Microsoft supports it anymore) won't be able to patch or log into STO and Neverwinter. Only Windows 8 and 10 (with the superior 64-bit intellect) will have a home on the final frontier. DirectX 10 support is also getting ejected like a spent warp core on February 15th, with both games requiring Feature Level 11 or higher. That means your computer needs to have one of the following video card chipsets to play:
NVidia GeForce GTX 400 or better
ATI/AMD Radeon HD 5000 or better
Intel HD Graphics 4000 or better
Given all the fun and excitement of buying graphics cards these days, if your current card isn't up to the task...well, godspeed.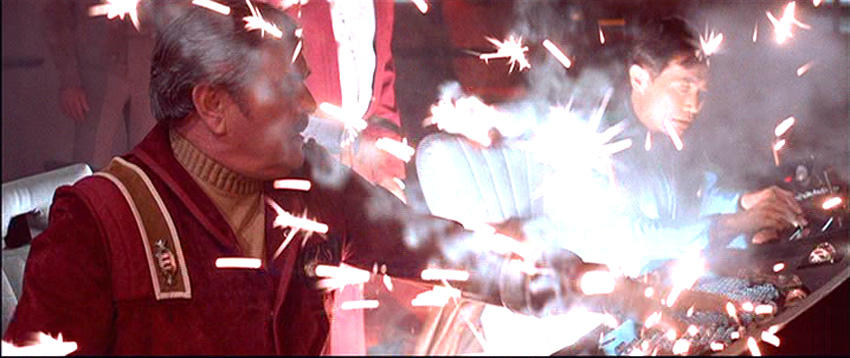 [
Pictured: my rig next February.
–Ed.] Image: ViacomCBS, via
KVNF Public Radio
.
Aux2Bat Gets Boimed Out
By Thomas Reynolds
The aqueduct, the magnetic compass, the Aux2Bat. All of these simple technologies have withstood the test of time, but the last may be the most miraculous. Needing only three Technician doffs and one boff ability at minimum, the Aux2Bat ship build is easy to assemble, trivial to fly, and still keeps your bridge officers ready for whatever space wizardry you demand of them. Sure, it hasn't been the meta in a sehlat's age, but you know what? Aux2Bat does the job, it does it pretty well, and that's pretty much all we ask...until now.
Ever drop a Gravity Well, and notice your Tyken's Rift is now off-limits for 15 seconds? That's the Shared Category Cooldown kicking in, forcing you to pace yourself rather than let everything rip at once. When Cryptic first released the Boimler Effect trait, it provided a 2.5% percent chance of resetting every bridge officer ability to its Shared Category Cooldown, whenever you used a non-specialist boff ability. Great in theory, but one-in-forty odds just aren't worth a 200 Lobi investment.
Yeah, that's was also our reaction. Image: ViacomCBS, via TrekZone.de
So Cryptic did a little tweaking, like you do, and made it a 17.5% percent proc chance instead. As STO streamer @AugmentedDG declared on Twitter, "Boimler Effect is now as good as Aux2Bat...for cooldown reduction." Bold words, to be sure, but there's also a fairly convincing clip of him keeping eight of his escort's twelve boff abilities concurrently running like an overambitious plate spinner. Trek out the tweet, scrape together that Lobi, and give your boffs more buffer time than they can handle.
Is there in Screen Accuracy No Beauty?
By Thomas Reynolds
One of Trek cosplay's hallmarks is its hair-splitting fidelity to what's seen on screen, even when the creators themselves don't quite pull it off. Combine that tendency with STO's promise of personal immersion, and it's no surprise that some players want their captain's threads to look "correct." To help make that a little easier, Cryptic released official in-game color guides for both the newly-available Lower Decks Starfleet jacket, and their original Khitomer uniform creation. However, rapturous Space Barbie enthusiasts should make sure they're using the second released Khitomer guide, as the first one had incorrect pant color codes.
The Sally Ride, the Ross, and You
By Shane Hoover
If you were a fan of the Star Trek Adventures web series "Shield of Tomorrow" or "Clear Skies", you're already familiar with the dangers and wonders of the Shackleton Expanse. If you weren't, then be prepared for deadly spatial phenomena, ancient alien technologies, first contact with new species and lots of boldly going. It's all there in Modiphius Entertainment's newest STA sourcebook, the Shackleton Expanse Campaign Guide. The new sourcebook is available for preorder at $60 now and is expected to ship in December 2021. This is your tabletop gaming crew's chance to follow in the warp trails of the U.S.S. Sally Ride and the U.S.S. Ross. Adventure into a nearly uncharted region of space beyond Federation, Klingon and Romulan borders.
Image: Modiphius Entertainment.
The new material includes five new playable alien species for STA including Orions. It also includes NPCs from Starbase 364 and around the Expanse, as well as stats for "hero" and NPC vessels. This sourcebook does require a copy of the Star Trek Adventures core rulebook, which is provided in PDF form with your order.
The Ar-mod-a Returns
By Thomas Reynolds
Maybe 2000 feels like a long time ago to you, maybe it doesn't. Either way, the Star Trek: Armada and Armada II RTS games that came out then still hold a place in certain PC players' hearts. So much, in fact, that the Stellar Parallax modding group has finally released what Activision would not: Star Trek: Armada III. Starting as a one-person passion project back in 2012, Armada III is a full-conversion mod for 2012's Sins of a Solar Empire: Rebellion. Stellar Parallax's devoted faithful can now command the Federation, Klingons, Romulans, Borg, or Cardassian Union at the beginning of the Dominion War.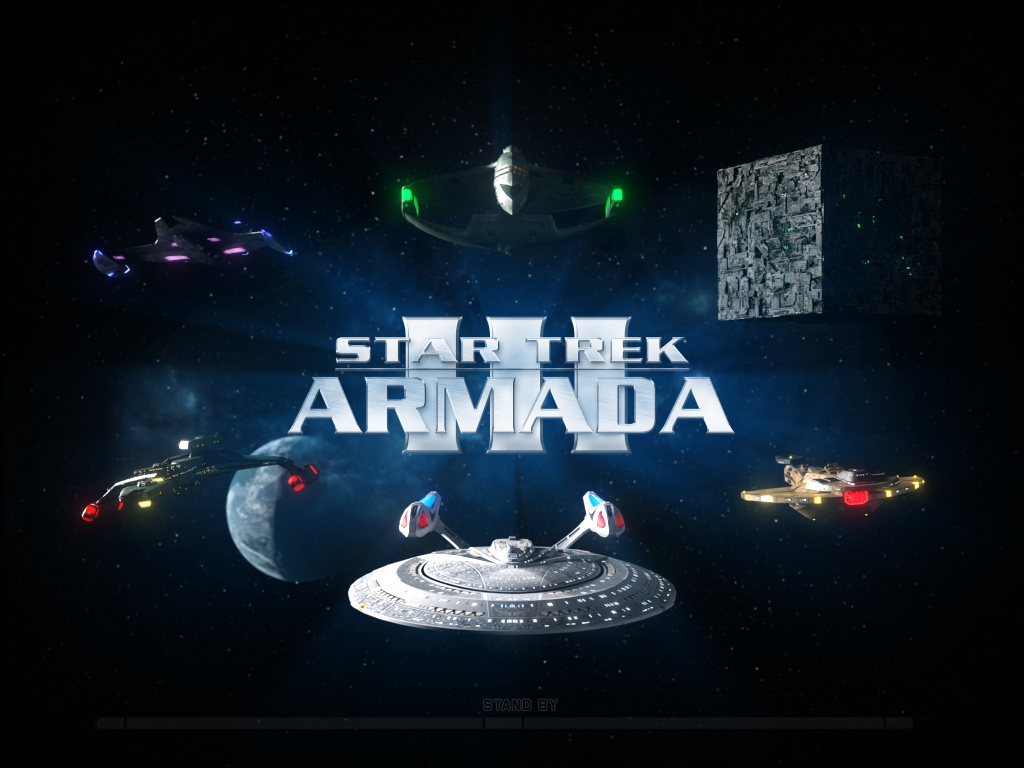 See, Kurtzman? You
can
have more than one kind of ship in a fleet. Image: Stellar Parallax.
But really, how much demand is there for a nine-year-old game mod, following up on a twenty-year-old series? After its September 10th release, Armada III is the 51st most-popular mod on the ModDB site, out of over 46,000 entries across hundreds of games–so we'd say "a lot." [Update: #21 as of publication. Damn.–Ed.]
Quick Star Trek Gaming News Roundup
A few weeks back we mentioned that the mobile game Star Trek Fleet Command was beta testing a desktop client for Windows. Well, they're out of beta and it's now available for download, with special perks being offered when you log in via desktop!
Game maker WizKids announced a new combo-building game titled "Star Trek Missions" –according to their announcement, "your goal is to assemble the highest-scoring combos possible by drawing cards from the Galaxy deck, the Mission deck, or the discard area." It'll be available February 2022, but you can pre-order now.