Nov 13, 2020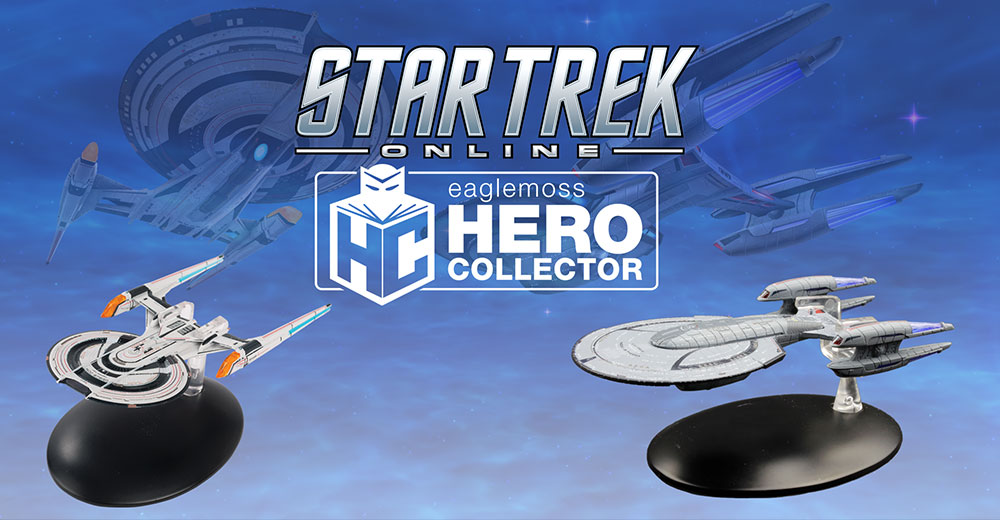 This episode of Priority One is brought to you by Eaglemoss Hero Collector and the brand new Official Star Trek Online Starship Collection. Check out all the exclusive ship models – including the U.S.S. Gagarin and the U.S.S. Chimera – at priorityonepodcast.com/ships and use code PRIORITY10 at checkout to get 10% off your purchase with FREE SHIPPING.
This week on Episode 486 of Priority One - We 'Trek Out' Stream Dreams, LGBTQ representation, Tuvix gets political, and Roddenberry is recognized. In Star Trek gaming, we talk about Star Trek Online's discount of a lifetime, Legendary package of a not-so-lifetime, and how a 10 year old game stays funky-fresh - Hint: it's Quality of Life Improvements! Then we head On Screen to watch Star Trek: Discovery's newest episode - "Forget me Not"
Of course, as always, before we wrap up the show, we'll open hailing frequencies for your incoming messages
Let us know on social media like Facebook, Twitter, or by visiting our website!
This Week's Community Questions are:
CQ: Was Janeway justified in splitting Tuvix to save Tuvok and Neelix? Did she murder Tuvix?
AND
CQ: Has the shift in content release models affected how often you play Star Trek Online?
TREK IT OUT
by Jake Morgan
ViacomCBS' Plans For 2021...and BEYOND
This week, ViacomCBS presented their Quarter 3 earnings call to the media. Exciting,right? The call might not have sparked as intense a debate as new chairs on the Cerritos, but there was enough information shared to get us excited. It's Earning's-Call-Time
According to an article on "The Verge" outlining the November 6th call, ViacomCBS' plan is to streamline its streaming platforms - with a focus on Paramount+ and Pluto TV - continue to push its original content, and license some of its many properties to the competition. We talked about this plan a bit in episode 472 of Priority One, so trek it out if you need a refresher! The long-and-short of it - ViacomCBS believes they have enough content to draw in subscribers, retain them - and can still viably license out the rest!
Star Trek was referred to several times throughout the call. Most notably, ViacomCBS President and CEO Bob Bakish had praise for the franchise, saying "Star Trek, [...] [is] arguably the original proof of concept for CBS All Access, there are now multiple variance of it on All Access, it works well for us."
Image Linked From The Verge
Kurtzman, Paradise, del Barrio, and Alexander Talk the Importance of Representation
Hey you. Yeah you. Stop right there! If you haven't seen Star Trek: Discovery season 3,episode 4 - "Forget Me Not" - skip this story! You'll get your Trek nuggets covered in sauce.
SPOILER ALERT
Okay, for those still here, this week's episode of Star Trek: Discovery introduced us to Ian Alexander's 'Gray'. We'll certainly talk more about Adira and Gray in this week's "On Screen", but in the context of this story it's important to note that Gray's appearance was Star Trek's first unquestioned inclusion of a trans character. In honor of the historic event, Alex Kurtzman, Michelle Paradise, Ian Alexander, and Adira actor Blu del Barrio spoke with Variety about LGBTQ representation in Star Trek.
Discovery showrunner Michelle Paradise talked about the discussion to introduce a non-binary and trans character to the series, saying "We really wanted to look around and see what sorts of new stories we could tell. 'Star Trek' has always represented a myriad of voices. Who are the voices that we are not hearing from? Which are the characters that we are not seeing? Right now, what's an important voice that we want to hear through these characters?"
Image courtesy of Variety
LGBTQ Inclusion
We discussed Blu del Barrio's introduction last week - so we don't want to rehash that conversation - though del Barrio did reiterate their comfort on set during the interview. Ian Alexander echoed those feelings, recounting a story in which the Discovery team had a binder ready for his use before a request was made.
Though Alexander notes that "any trans storyline should have a trans writer" he was comfortable with the way his story unfolded in season 4. "I haven't had any concerns about Gray's character yet, because it's just been such a collaborative process from the very beginning. I really do trust Michelle, that she's putting in the work of being a good trans ally and checking in with me, and also making sure to always include Gray in the storyline in a way that's not alienating or othering them. They want to have trans characters existing in this universe and to not have to struggle or to suffer. They're just simply existing."
Behind the Scenes Shot Via Variety
AOC on Tuvix?
If you aren't sick of Politics by now, you may have the patience of a saint. Or maybe a Vulcan? But if you are FED up with the back and forth of the two opposing sides, rip yourself away from them and talk Star Trek with us - and Alexandria Ocasio-Cortez.
That rambling madness is a lead-in to a twitter exchange that happened this week. New York Congressional Representative Alexandria Ocasio-Cortez is no stranger to Twitch. The newly re-elected Ocasio-Cortez made her debut on the streaming platform to mobilize young voters. Playing the popular "Among US", AOC hit an amazing 435,000 viewers, putting her in the top 20 Twitch streams EVER. On November 4th, Ocasio-Cortez received a request to stream again - to which she suggested she would ,before asking for requests.
The US Representative received a response from Star Trek community member Trekonimics saying "We need to talk about justice for Tuvix, I understand it's a very niche issue but it matters in so far as it raises the delicate and dare I say, eminently *political* question of whether ends justify means."
To which AOC replied "This one is deep. Would definitely have to rewatch it but this is solid"
It Gets Better
Cool, right? But wait, there's more! The Captain herself - Kate Mulgrew - had a few things to say about the matter. "Willing to hear the crew's thoughts, as always. However, shouldn't Tuvok and Neelix have the biggest say...oh wait, they couldn't! I stand by my decision to restore them to their lives. Rewatch and report back, AOC - and congrats on your win!"
One of the men she saved, or the actor who played him - Tim Russ - also joined the show, saying "Thank you Kate...I appreciate that! and thank you for the positive message AOC.
"Live Long and Prosper""
We WILL let you know if US Representative Alexandria Ocasio-Cortez goes to Twitch to talk Star Trek! In the meantime, trek out our show notes for links to the tweets!
Young Artist Academy Honors Rod Roddenberry
Finally this week, we'd like to congratulate our friend Rod Roddenberry on his 2020 Special Merit "Contribution to Science" Award from the Young Artists Academy. The Young Artists Academy is Hollywood's longest running Youth Awards Show since 1978.
Social Activist and Star Trek legend George Takei will present the award to Rod Roddenberry, son of Star Trek creator Gene Roddenberry and Majel Barrett-Roddenberry. Fellow Star Trek Alumni Sir Patrick Stewart will also be honored. He will be presented the Lifetime Achievement Award by friend and colleague Jonathan Frakes.
From the Young Artist Academy Press Release, "The 41st Young Artist Academy™ awards will be a first-ever digital show, streaming on YouTube Premieres Saturday, November 21st at 4:00pm PST, and available on VivaLiveTV. Ticket holders will have VIP access to a virtual Red Carpet Pre-show + Member/Press Lounge, and have opportunities to interact with fellow attendees durring the awards show with video, messaging, trivia, games and prizes.".
Join us in sending sincere congratulations to both Sir Patrick Stewart and our very own Rod Roddenberry on their well-deserved accolades!!!
Rod Roddenberry via IMDB
Star Trek Gaming News
by Shane Hoover and Thomas Reynolds
Doing 200 to Life(time
By Thomas Reynolds
"Life--time!
The less-expensive Life-time!
Two hundred for a Life-time!
Yes--it's--true!" [beepadeepaabeepaboop]
The year 2020 is mercifully drawing to a close, which inevitably means one thing: the holidays are upon us. And that, in turn, inevitably means two things: family gatherings and holiday sales. But if the former fills you with dread, PC captains, Cryptic has your back with the latter. From now through December 10th, Lifetime subscriptions for Star Trek Online are on sale for US$199.99--a significant 33% discount. A hold-over from the pre-F2P era, purchasing a Lifetime subscription unlocks over a dozen enhancements and services for the game. Some appeal to very specific parts of the player base, like the playable Talaxian and Liberated Borg character races. However automatically refining 8000 dilithium/day on all characters, and 500 free Zen/month, are benefits everyone can get behind.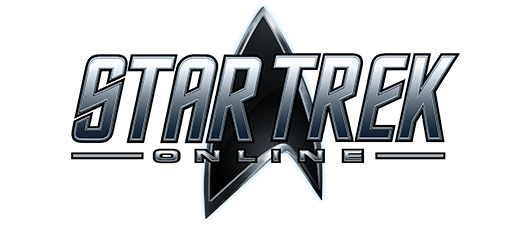 Boosting Ambition
By Thomas Reynolds
Discovery season 3 is bringing the Crossfield-class crew to the strange new worlds of future year 3188. But being stuck in the less-future year of 2411 doesn't mean you have to miss out on the action. Captains will also be able to launch their Discovery-era characters far into the future with the Legendary Discovery Captain Bundle. This bundle is available on PC November 12th (day of recording), and sometime before 2021 on console. Like this summer's Legendary Romulan Captain Bundle, the new bundle lets you advance one Discovery-faction character to level 65. In fact, other than your hologram boffs representing Discovery show characters, the new bundle's boost content is identical to the last… the list is long… but here some of our favorites:
1,000,000 Energy Credits
1,000,000 Expertise
250,000 Reputation Dilithium Vouchers
A set of five Bridge Officer Specializations (one for each type)
5 Enhanced Universal Tech Upgrades
36 inventory slots
12 account bank slots
6 Bridge Officer Slots
2 starship slots
Very Rare Mk XIV ground and space equipment for a complete captain build
6 Commander-rank Very Rare Discovery Photonic Bridge Officers, with all basic abilities trained and Very Rare Mk XIV ground sets
As a Legendary bundle, it also includes the new Legendary Walker Light Battlecruiser for all Federation-aligned characters on your account. We'll get to it a moment, but great discoveries come with great costs and this one's no exception. The Legendary Discovery Captain Bundle will hit you for an eye-watering 12,000 Zen, or 6,000 at release. It's a major investment for one toon, ship notwithstanding–you'd better plan to get a lot of mileage out of them. Priority One Podcast asked our social media followers what they thought about the bundle, and oh did they have opinions: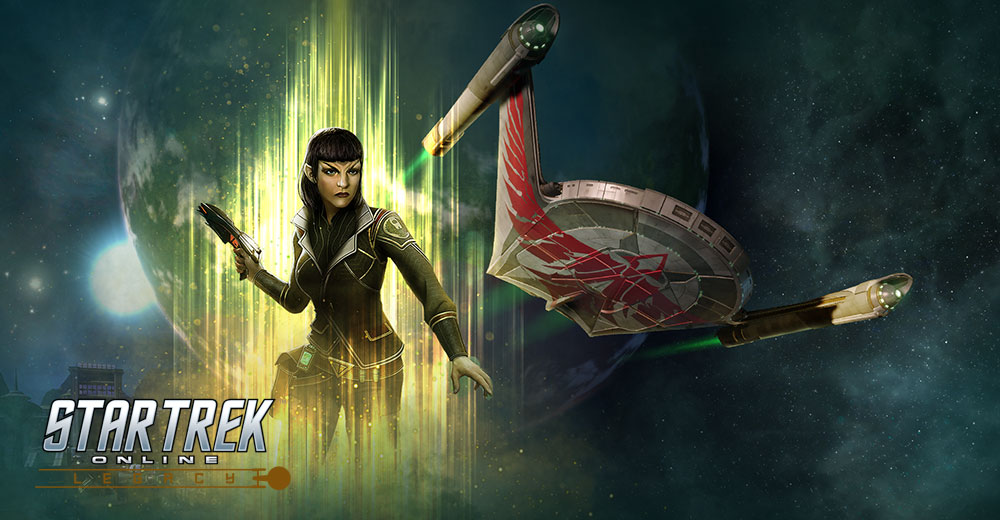 Via Star Trek Online
Feedback
@brianetters: "i'll think about it when they give us the lvl 65 token separately"
@selig_joshua: "I will try to be civil, but seriously, do the Devs not realise that we are in a pandemic, that the world economy has in effect tanked and a lot of people can barely hold it together mentally or fearful for their jobs and then they charge this are they on a different planet?"
@zeuslegion: "I'd buy the more expensive ships if they included a 'LaForge Modular Engineering Systems' mechanic that let me live out the dream of getting 96% engine efficiency by mixing, matching, and tweaking 9 to 12 components on a slotted grid."
Joye McCaster on Facebook: "Hate it, would buy the ship at a normal c-store price or even for 5$ extra because of the account skill. But the bundle is just way too overpriced. I don't see a single thing in it that gives that kind of value. If you have bought any of the prior packs that had anything related to the walker class you will already have the skins, or the t4 ship which really cheapens their value and purpose of buying them."
Walk(er) It Back Now, Y'all
By Shane Hoover
Okay Captains, let's reign in the hyperventilating by taking a closer look at that new Legendary Walker Light Battlecruiser. We'll cut straight to the important question here and ask "How does this thing compare with the T6 Walker we've already got?" The biggest differences players will care about are the changes to the Bridge Officer Stations. Rather than the T6 Walker's Ensign Engineering/Intel station, the Legendary Walker sports a nice Commander Engineering/Command station. So that Rank 3 Concentrate Firepower ability is tempting. It also drops a Science station to Lieutenant, while raising an Ensign Engineering station to Lieutenant. The Legendary ship's console layout bumps up Tactical and Science slots while dropping two Engineering slots. Like all Legendary ships, the Walker comes with the Universal console from its T6 predecessor.
It also comes with the Cyclical Polarity Modulator and Antimatter Spread consoles. These consoles do not constitute a set, though, unlike many other Legendary ships' consoles. In fact, the Antimatter Spread console is part of a completely different three piece set.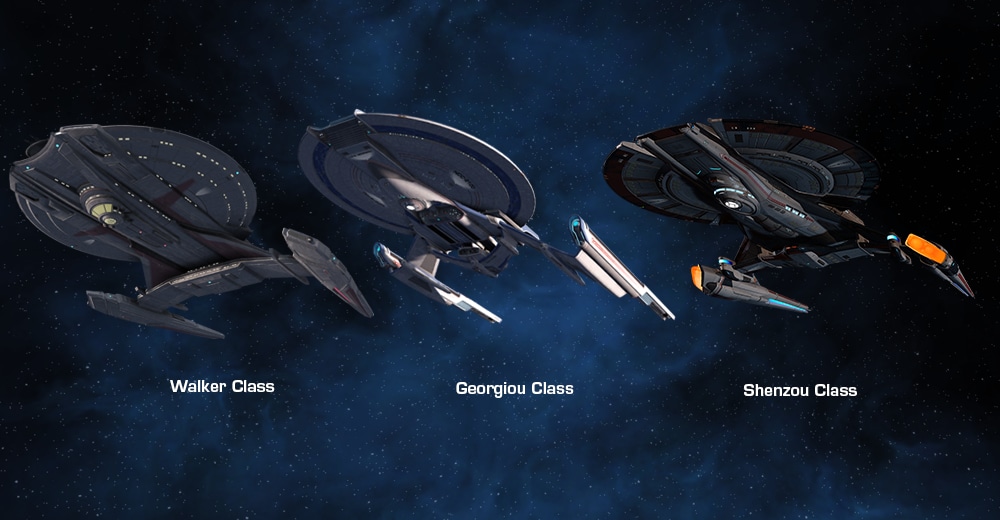 Via Star Trek Online
Thoughts
If you ask us, strictly in terms of ship stats, this isn't really a huge improvement over the T6 Walker. If you already love the Walker you've got, you probably don't need to rush for this. And if you want a solid Battlecruiser, there are cheaper high quality options on the C-Store like the Gagarin or Arbiter.
But there is one other wrinkle worth consideration here. The T6 Walker Light Exploration Cruiser is a Lobi ship, which is Character-bound. This new Legendary Walker Light Battlecruiser is an account-wide unlock for all Federation aligned characters. So if you want a Walker on two, three, or a handful of characters, then you're definitely in the market for this. The $60 on-sale price is significantly better value than multiple Lobi ship unlocks.
Hallelujah, We Have Traits In Loadouts!
By Thomas Reynolds
Traaaits in loadouts! Traaaits in loadouts! Traits in loadouts! Traits in loadouts! Traits in looooaadouts!
Weeee have been WANting this! Almost seven years (traits in loadouts! Traits in loadouts! Traits in loadouts! Traits in loadouts!)
Eeeeeever since Season 8-point-5 lauuuunched them (traits in loadouts! Traits in loadouts! Traits in loadouts! Traits in loadouts!)
Noooo more forgEh-ehtiiiing to slot Hooonored Dead
Aaand you shall be! Ready! for all random queues (traits in loadouts! Traits in loadouts! Traits in loadouts! Traits in loadouts!)
Soooo that Gravity Kills doesn't suck as bad (traits in! Load! Outs!)
The active rep trait slooooots shall be no moooooore
Instead you shall have ten: five for space traits, and five for ground!
And now they REspect Vis-u-als Onnn and Off
Yes now they REspect Vis-u-als Onnn and Off
LOAD! OUT! TRAIIIITTS (traits in loadouts! Traits in loadouts!)
FOR SPACE! MAP! BUIIIIIILDS! (traits in loadouts! Traits in loadouts!)
Shall be on P-C soon and consoles laaaaater!
Soon on PC! Consoles later!
Soon on PC! Consoles later!
Traits in loadouts! Traits in loadouts! Traits in loadouts!
TRAAAAAITS IIIIIIIIN LOOOAAAAADOUUUUTS
Keeping It Fresh on the Final Frontier
By Thomas Reynolds
Star Trek Online's content release model has dramatically--and intentionally--changed in the last three years. Previously each "season" introduced a mission arc that, with over a dozen episodes, felt like a season of television. In addition, it seemed we could reliably expect a new reputation to grind with every other release or so (The Sphere, Legacy of Romulus, Delta Rising, Agents of Yesterday, and so on). Now, however, a "season" release is considered one or two mission stories and one or two new TFOs, spaced apart with special events. This isn't an indictment, mind you--we're not J'accuse-ing any one at Cryptic--but it's definitely changed how we feel logging in day after day, if not week after week. When grind events take up the vast majority of the calendar, how do you keep the game feeling new and interesting?